Climbing Photography
I've been a resident of Yosemite for just under a year now. Many of the folks I work with or have worked with are rock climbers. Yosemite's sheer granite faces draw thousands of the world's best every year. I've been able to meet people from all over California and all around the world who have waited years to go up Half Dome, El Capitan, and hundreds of other popular climbing routes.
During the busy climbing season, I am available to photograph you or your party to document your ascent up your favorite routes.
Here are some samples of work that I have captured recently: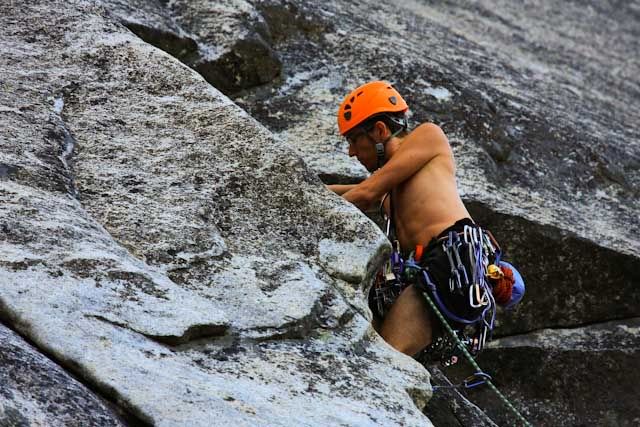 Cary on Grack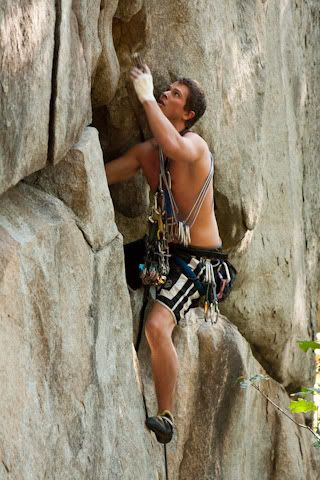 Sean on Highway Star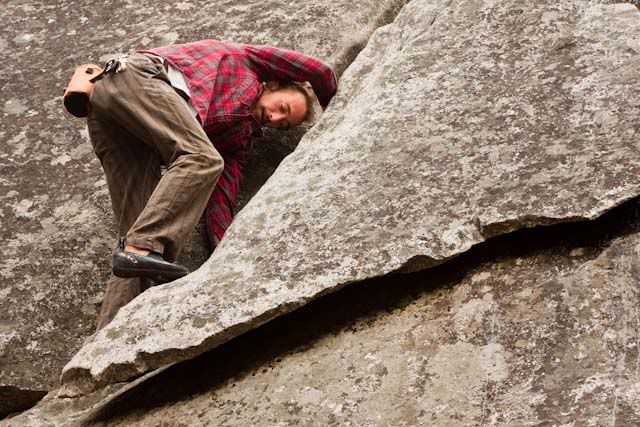 Chad near Swan Slab
Many routes provide a great opportunity to show the climber as one with the rock such as these previous shots. Fortunately, many areas allow me to shoot upwards or horizontally to capture climbers in the moment. For a big wall climb such as El Cap or Half Dome, no lens will let me get very close to you, but many climbers tend to prefer much wider shots. As the shot below shows, the two tiny dots were working their way up Snake Dike. Even with a 400mm lens, the nearest vantage point to shoot is nearly 2 miles away.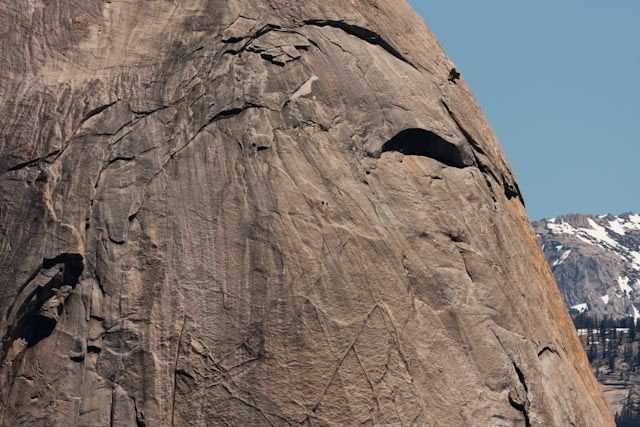 Sean and Cary on Half Dome's Snake Dike
Depending on the route you are climbing, I can shoot either way. Some like really close in shots, and some like to be "the dot" and just blend in.
Rates are negotiable depending on number of climbers and time we will be shooting. I am off three days a week and get my schedules a month in advance, so it should be easy to find a time to get together. I'm available to shoot both in the Yosemite Valley area and areas off of Highway 120 near Tuolumne Meadows and Tioga Pass.
Call me at 916-316-3603 or email mike@mikereevesphotography.com to set up a time to shoot. References are available upon request!